Skip to Main Content
It looks like you're using Internet Explorer 11 or older. This website works best with modern browsers such as the latest versions of Chrome, Firefox, Safari, and Edge. If you continue with this browser, you may see unexpected results.
A Free Course to Help You Understand
Reconstruction, Jim Crow, Segregation (The Atlantic, 6/16/20)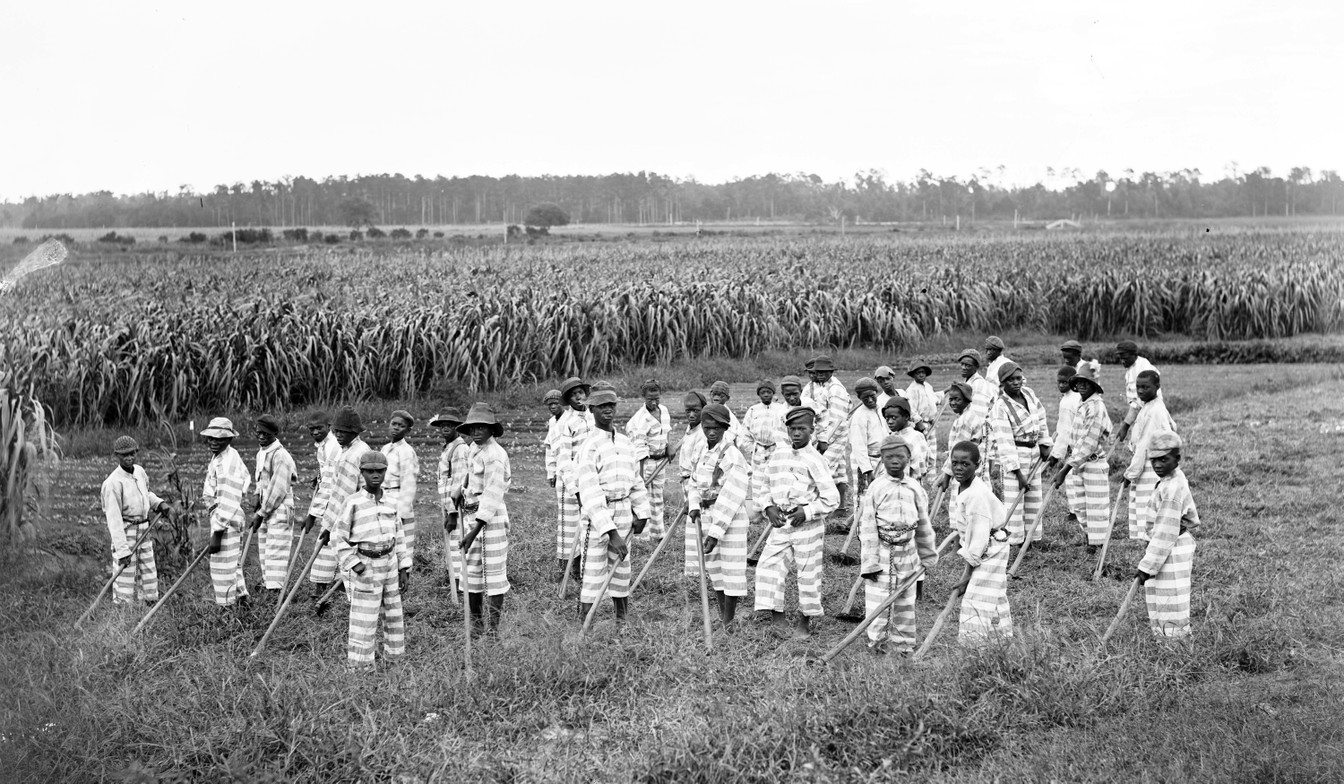 A chain gang in 1903 (Getty)
More...
African Americans in World War II

The History Place. Selected photographs of the the European and Pacific Theaters, awards and honors, women's contributions, etc.

The Church in the Southern Black Community

Documenting the American South. Autobiographies, biographies, church documents, sermons, histories, encyclopedias, and other published materials.

The Great Migration

More than six million African Americans fled the South in the first part of the twentieth century. Terror lynchings and other racial violence played a key role in this forced migration. Lynchings in America.

The Green Book

1936-1967. Also titled the Negro Motorist Green Book and then the Negro Travelers' Green Book listed places where African Americans would be welcomed during their travels. Arranged alphabetically by state, then by city, includes hotels, drug stores, night clubs, barber and beauty shops, etc.

Lynching in America

Listen to audio stories from generations affected by lynching. Watch a film exploring one family's journey. Explore interactive maps.

Migration Resources

Use this feature to search through all of the images, texts, maps, educational resources, and glossary definitions on this site. Click more...

Remembering Jim Crow

American Public Media. For much of the 20th Century, African Americans in the South were barred from the voting booth, sent to the back of the bus, and walled off from many of the rights they deserved as American citizens. Until well into the 1960s, segregation was legal. The system was called Jim Crow. In this documentary, Americans—black and white—remember life in the Jim Crow times.