Skip to Main Content
It looks like you're using Internet Explorer 11 or older. This website works best with modern browsers such as the latest versions of Chrome, Firefox, Safari, and Edge. If you continue with this browser, you may see unexpected results.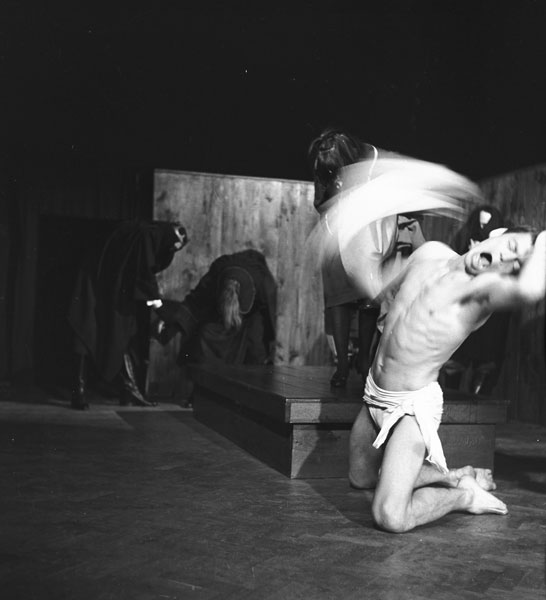 Convention - "Dramatic Elements"
Plays or texts
Grotowski's final work Apocalypsis cum Figuris.
Grotowski's adaptation of Christopher Marlowe's Doctor Faustus. Notice the seating arrangement.
Grotowski's production of The Constant Prince.