Skip to Main Content
It looks like you're using Internet Explorer 11 or older. This website works best with modern browsers such as the latest versions of Chrome, Firefox, Safari, and Edge. If you continue with this browser, you may see unexpected results.
Policing, Incarceration, Disinvestment (The Atlantic, 6/16/20)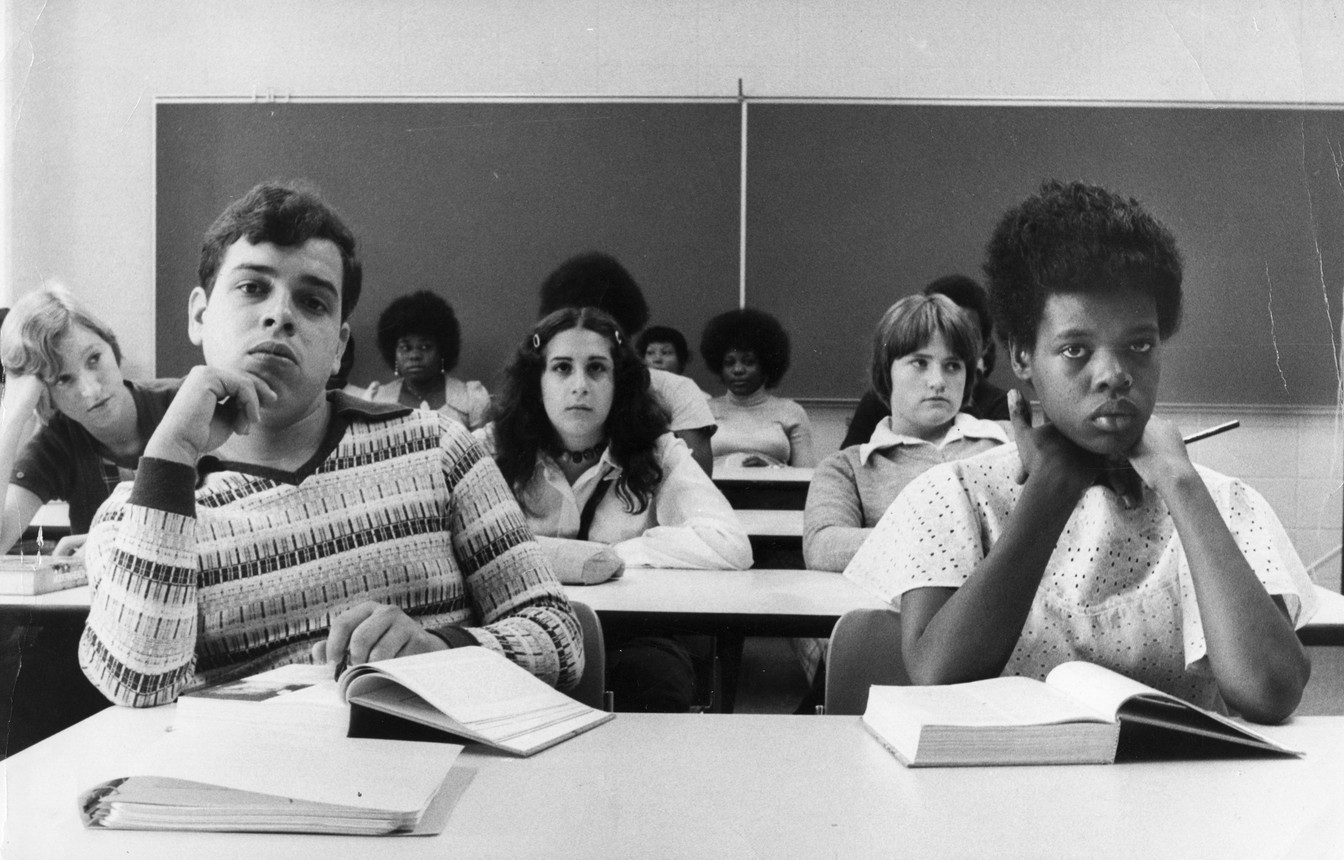 Students in a classroom after the second day of a busing program to desegregate Boston, MA schools (Ed Jenner / The Boston Globe / Getty)
Policing, Incarceration, Disinvestment
Broken Windows

(George L. Kelling and James Q. Wilson, 1982) The police and neighborhood safety
13th
From NetFlicks. Combining archival footage with testimony from activists and scholars, director Ava DuVernay's examination of the U.S. prison system looks at how the country's history of racial inequality drives the high rate of incarceration in America.